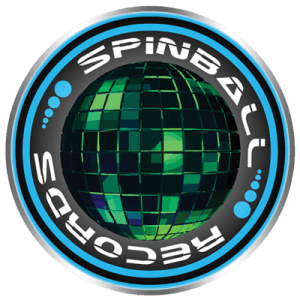 Spinball Records is a UK hard house label run by Dom Sweeten who produces under the names Defective Audio, Base Graffiti, OD404, Freeflow45, Tomcat, Dominguez Funk and El Durangoz to name just a few.
---
---
Base Graffiti – Basel Threshold
Base Graffiti get all funky on us again with this badass groove digger of a tune – but watch out for the drop!

---
Defective Audio – Rockit
Base Graffiti's evil twin returns with some old school stabs and winding fuzz synths. Blast off and relish in the hard house goodness!

---
Base Graffiti – Tone Generator
Generate some fresh tones that will bust your ear drums apart. Base Graffiti on the controls again!

---
Base Graffiti – Scream and Shout
Be the envy of your mates with this latest offering from 404Studio's in-house producer Dom Sweeten, a Base Graffiti special!

---
Defective Audio – Beat Drop (Dyson & Hilz Remix
A classic is given a new airing with a remix from Dan Dyson and Rob Hilz. Their take on Defective Audio's Beat Drop is just what the beats doctor ordered. Exclusive here for a limited time.

---
Base Graffiti – Freestyle House
Brand new track from Base Graffiti, showcased at Vicious Circle. Freestyle House is an awesome blend of looped vocals, slick stabs and classic hard house beats, all smoothly peppered over a truly rocking baseline.

---
Base Graffiti – Out There
Dom's take on a classic rave anthem from 1990. Perfect set intro and simply massive uplifting piano hook that never fails to smash crowds.

---
Base Graffiti – Gouryella Bootleg
Available after popular demand, Dom's bootleg of Gouryella, nuff said!

---
Defective Audio – Butane Gas
Butane Gas is exclusive to buy here and is not available on any other download stores.

---
BASE GRAFFITI – Renegade Blaster
Previously unreleased studio cut

---
Looking for more Spinball Releases?
Visit Toolbox Digital Store for more…
Limited run USBs are available on request for back catalog – please get in touch to enquire.